The Organised Writer on sale this week
Just a quick one today, to remind you all that THE ORGANISED WRITER goes on sale this week.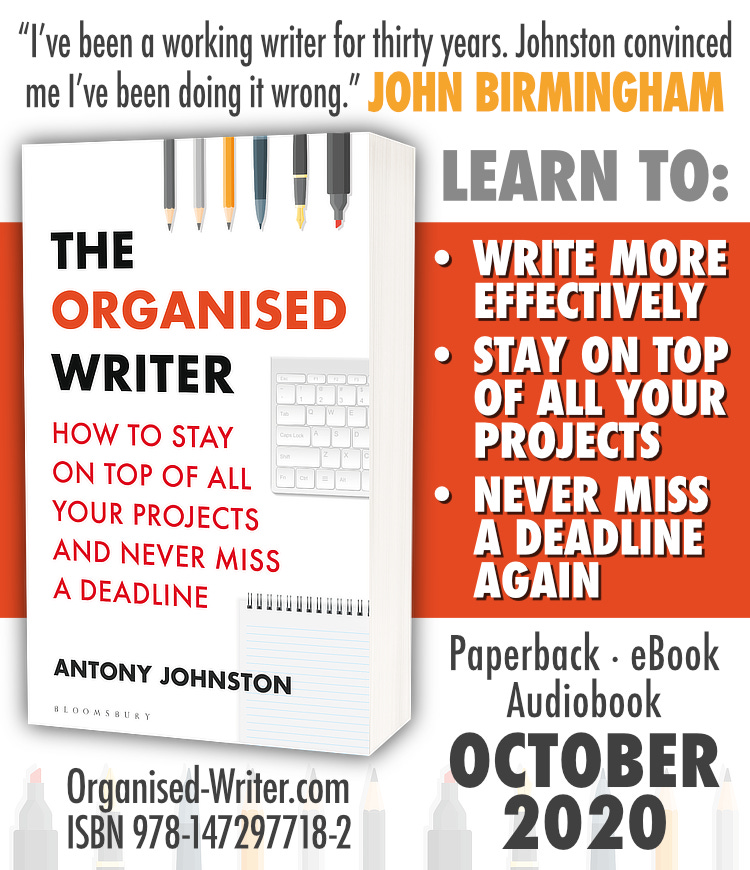 HOW TO STAY ON TOP OF ALL YOUR PROJECTS AND NEVER MISS A DEADLINE

The Organised Writer is the first productivity system designed for writers, by a writer.

Built upon solid, practical principles like clean mind theory and memory offloading, its purpose is to help you write more, and more easily — by allowing you to relax and forget about everything except writing when you sit down at your keyboard.

Designed and used in the real world for more than a decade by prolific bestselling author Antony Johnston, The Organised Writer is a no-nonsense guide to being more productive — and more organised! — that understands the life and needs of a working writer. It doesn't bamboozle you with lingo, ask the impossible, or saddle you with endless lists and charts.

The Organised Writer is a practical and focused approach to writing in the real world.
Available at all good stores, including the usual online places. There are buying links at the official site, http://organised-writer.com
(Yes, Americans, you can type http://organized-writer.com instead and it will take you to the same site 😉)
Overnight we even hit #1 in Amazon's "Publishing & Books" list. That's pretty awesome.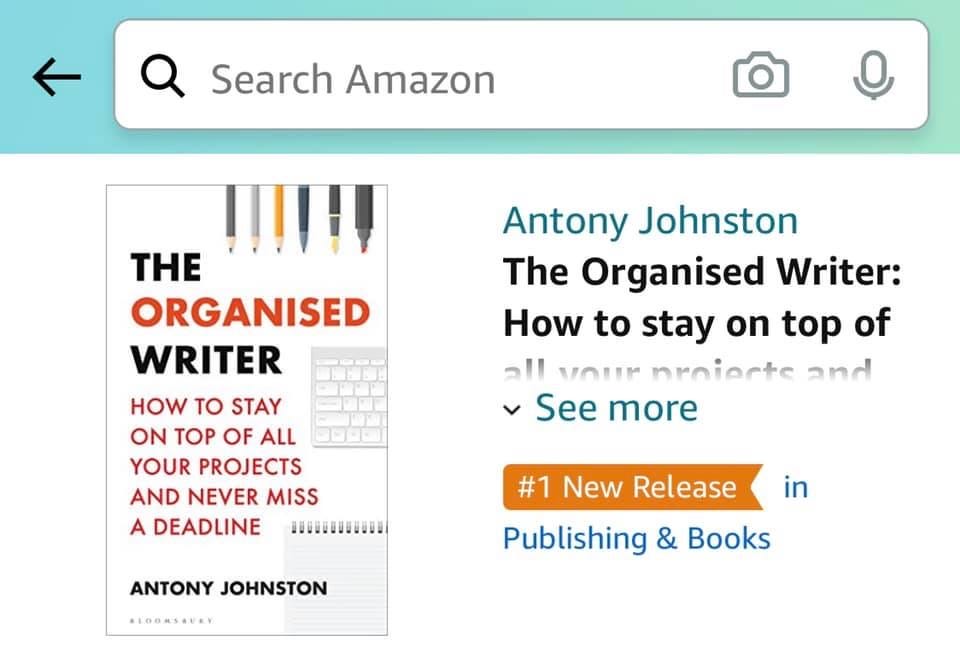 (pic courtesy Casey McKinnon)
Online Events
I'm also doing two ORGANISED WRITER online events over the next few weeks. Both feature Q&As, so if you want to ask me questions about the book, and hear why and how I wrote it, come along.
On October 8 I'm with the Nottingham Writers Studio:
https://www.nottinghamwritersstudio.co.uk/event/the-organised-writer-talk-qa-with-author-antony-johnston/
And on NOV 10 I'm doing a Writers & Artists masterclass (the mere fact I'm doing one of these continues to blow my mind):
https://www.writersandartists.co.uk/events/the-organised-writer
Tickets and info at the above links.
***
Hope you're all well and safe. Have a good one.
— Antony