Discover more from Antony Johnston
News from Antony Johnston about books, writing, podcasts, technology, music, and other shiny things.
Tempus blog tour / Crime Reading Month / Podcasts
NB this is the first newsletter coming from Substack, following the switch away from Tinyletter. You don't need to do anything, but you might want to add this newsletter's email address to your non-spam list just in case.
---
NATIONAL CRIME READING MONTH
May was National Crime Reading Month, an annual celebration organised by the Crime Writers' Association. Normally this means holding and supporting events all over the UK, from festivals to bookstore appearances to library groups and more. Of course, this year none of that could happen — but rather than just abandon it, the CWA decided to move #CrimeReadingMonth online instead. 
One of the main initiatives was 'Crime Writers in Residence', where members made short videos from our workspaces to talk about our work, life during lockdown, and recommend our own favourite books. I helped out by editing and assembling the videos from the raw footage sent by our members, and (naturally) making one myself.
Another part of the initiative was publishing new short stories by CWA authors online, and I took part in that too. So if you fancy a NEW short story by me, about post-viral illegal dining and too much tequila, go read FOOD BY HAND:
https://thecra.co.uk/short_stories/food-hand-antony-johnston/
THE #WEEKOFTEMPUS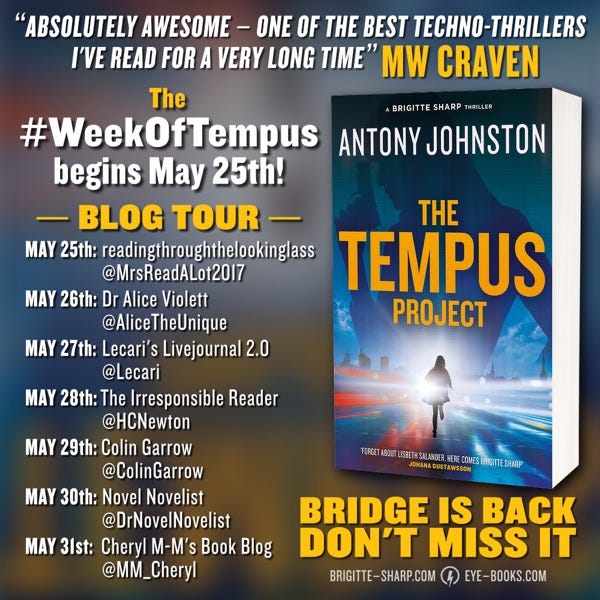 Meanwhile, THE TEMPUS PROJECT is now on sale, and all last week we ran a blog tour called the Week Of Tempus, alongside a bunch of very nice reviews going live. I won't link to everything here, as it's quite a list: check my twitter and the #WeekOfTempus hashtag to see what people thought. But here are a few choice quotes:
"Delivers countless thrills and suspensions of the heartbeat"
Maxim Jakubowski

"Johnston's cracked the code on how to make a keyboard warrior into an exciting spy"
Spywrite

"Brigitte Sharp is the most effective female espionage agent in fiction since Modesty Blaise"
Barry Forshaw

"Exciting and refreshing… an overall explosive thriller that excites on many levels"
Novel Novelist

"I have recently been reading a number of thrillers with strong female protagonists [and] The Tempus Project ranks as one of the best"
Scintilla

"A smart, high-octane cyber-thriller featuring a heroine after my own heart"
Dr Alice Violett

"This is the first Brigitte Sharp book I've read and I really enjoyed it… a fantastic read"
Lecari
DOING THE ROUNDS
As always, part of the publicity for a new book involves appearing on podcasts, writing articles, and so on.
Espionage aficionado and reviewer Jeff Quest interviewed me for the Spybrary podcast. As you might imagine, that one's very heavily aimed at fellow spy nerds.
I was also on the Red Hot Chilli Writers podcast, hosted by two of the UK's foremost crime writers, Vaseem Khan and Abir Mukherjee. That was more of a general chat about work and writing, and is worth listening to just for Abir's bafflement at my workload…!
As for articles, I often find these a bit tricky. Contrary to the evidence herein, I don't want to just recount the book blurb and talk about how great I am 😅 But at the same time, everyone wants 400-600 words, max. What on earth can I say in such a short piece?
Example: Martin Edwards offered me a guest spot on his blog. Martin is a veteran author and historian of the crime and mystery genre, a former chair of the CWA, president of the Detection Club, and this year's Diamond Dagger recipient. He's become a good friend in the past few years, and I enjoy his work… but it's very different to mine. So for him I wrote a piece called A MYSTERIOUS LOVE, about something fundamental that we do have in common; a love of mysteries and puzzles in fiction.
http://doyouwriteunderyourownname.blogspot.com/2020/05/antony-johnston-guest-post-mysterious.html
Barry Forshaw also invited me to write a piece for Crime Time, and while that's a much broader remit, it's also read by other writers as much as readers. So for him I wrote ATTRACTED TO DAMAGE, a piece discussing why flawed and psychologically damaged characters are so attractive to both authors and readers, and how that relates to Brigitte Sharp.
https://www.crimetime.co.uk/attracted-to-damage-antony-johnston-talks-the-tempus-project-for-crime-time/
(I also wrote a new piece for this month's Crime Readers' Association newsletter. I'll link to it here when it goes online, either at the CRA website or if I post it at Medium.)
CROSSOVER POINT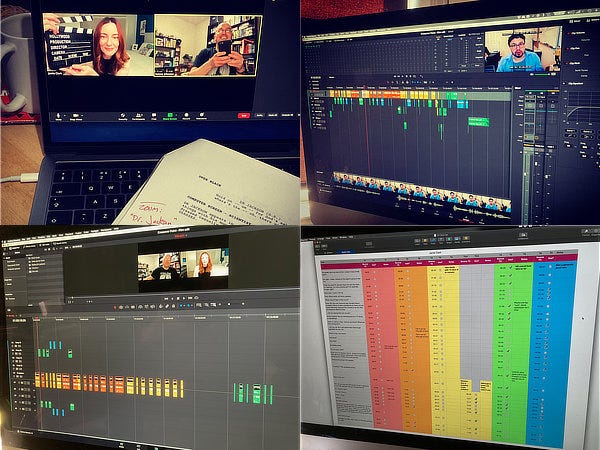 Here's something nobody ever tells you about film post-production: it's kind of boring.
Oh, sure, the editing per se is fun and creative. But everything around that part — selecting which takes to use, marking up their timecodes, taking notes, ensuring you import the right takes into the editing software, syncing up video and sound, processing the audio, compiling credits… well, that stuff is kind of dull. 
(Although somewhat livened up when you have to watch out for a house cat randomly appearing in several shots)
Still, it has to be done, as I found out last week when I did all of that for CROSSOVER POINT. Written, shot, edited, and completed entirely during lockdown. Not bad. No date yet set for release, but it probably won't be long. We're thinking of doing a YouTube Premiere thing, where everyone gets to see it live at the same time. Once it's decided I'll let you all know.
PODCAST GUEST GUIDE UPDATED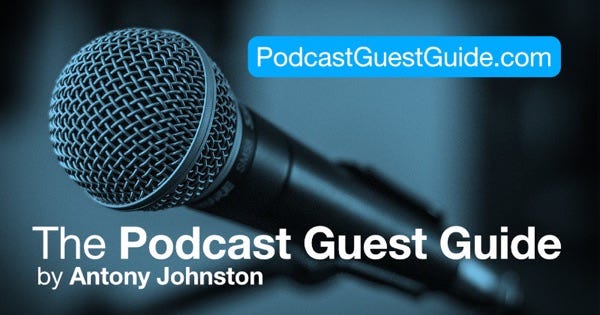 Shortly after launching UNJUSTLY MALIGNED, I made a 'hidden' webpage for the benefit of guests who'd never been on a podcast before, explaining how to take part and record their side of the conversation so I could edit it all together afterwards.
I showed the page to a few other podcast host friends, and some asked if they could direct their own guests to it. In fact, a lot of them began asking, so eventually I figured I should just make it publicly accessible. I revised it to make it show-agnostic, bought a URL, and The Podcast Guest Guide was born. 
But that was some years ago, and since then the technological landscape of how podcasts are made has changed somewhat — while simultaneously, thanks to the pandemic more and more of us are appearing on podcasts, doing radio phone-ins, and conducting conference calls.
Voila: The Podcast Guest Guide v3 is now online. Spread the word.
WRITING & BREATHING & THRASHING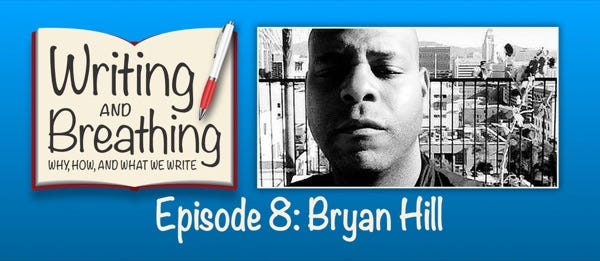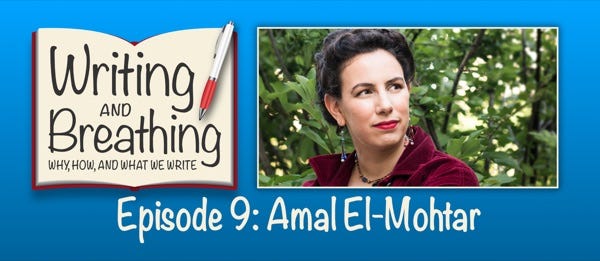 As for my own podcasts, there are two new episode of WRITING AND BREATHING now online, with screenwriter Bryan Hill — whose work ethic puts even mine to shame — and multi-award-winning poet and novelist Amal El-Mohtar, who explains why poetry is important to all writers, even potboiler-peddlers like me. 
Find them both, and all previous episodes, at WritingAndBreathing.com
Finally, there's a new episode of my heavy metal show THRASH IT OUT, where I subject my co-host Brian LeTendre to the grinding death metal of Arizona grunters Gatecreeper, and their new album DESERTED. 🤘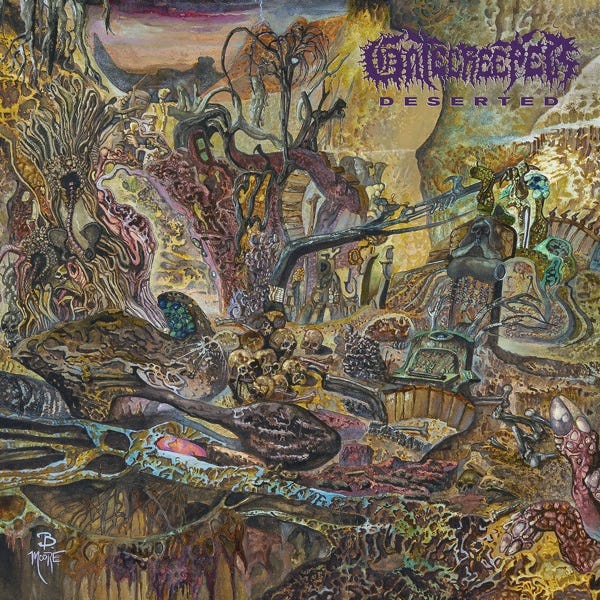 ---
E.S.P, I COMMUNICATE WITH YOU:
http://twitter.com/AntonyJohnston
http://facebook.com/AntonyJohnston
http://instagram.com/AntonyJohnston