Discover more from Antony Johnston
News from Antony Johnston about books, writing, podcasts, technology, music, and other shiny things.
Lockdown madness / Tempus approaches / All the podcasts
---

BLOODY HELL

Been a while. Hasn't it? Or has it? What is time? How does it work?

This lockdown business has turned us all a bit weird. The truth is, the days aren't all that different in our house; we spend most of them working indoors at home anyway. But even our sleepy little town isn't normally this quiet, and just knowing we don't have the option to go out as much as we'd like is frustrating.

That said, we're in a better position than most to ride this thing out. We're more concerned about elderly relatives and neighbours, not to mention family members who are classified as key workers and so can't self-isolate at home even if they wanted to.

The lockdown has also, of course, played absolute havoc with production, distribution, and promotion at every level of the publishing and entertainment industry. Which is not much fun when your next novel is about to be released.


NO TEMPUS LIKE THE PRESENT

THE TEMPUS PROJECT, the new Brigitte Sharp thriller (which CWA Gold Dagger winner MW Craven just today called "Absolutely awesome") will still be released in paperback and ebook on May 25th. My author copies arrived this week: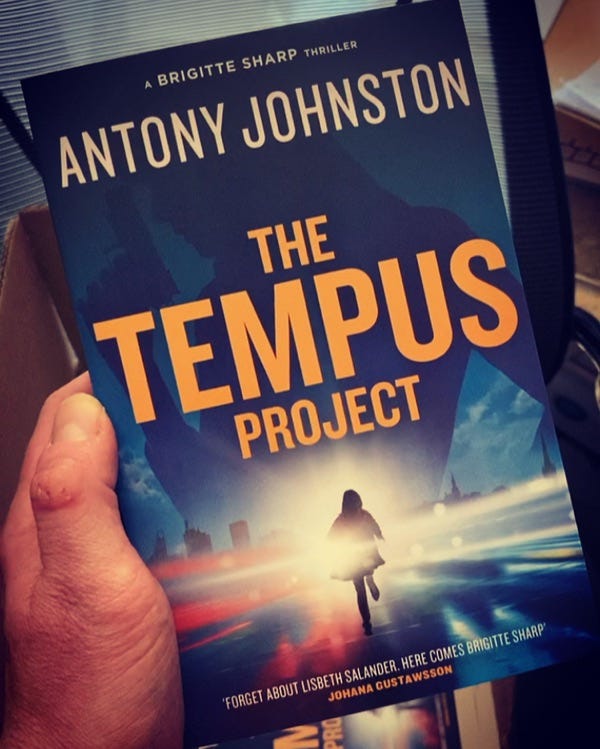 I even made an 'unboxing' video for Twitter, because 100% of book promotion is now online, so why not:
https://twitter.com/AntonyJohnston/status/1257692489454100481
The ebook will be available immediately on May 25, of course. If you want the paperback, you can still order it at places like Amazon, but I'd encourage you — now, of all times — to order it from your local bookstore, instead. Most local stores are operating a mail-order service, some of them for the first time, and it's your business that will keep them afloat.

Finally, when in doubt, you can always order direct from the publisher:
http://eye-books.com/books/the-tempus-project
The audiobook, originally planned for simultaneous release, has been unfortunately delayed. As soon as I have a date for that, I'll let you know.


THE AUDIBLE EXPHORIA CODE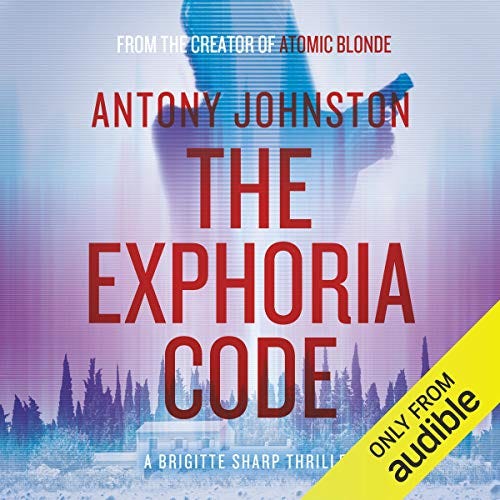 The audiobook edition of THE EXPHORIA CODE, however, is out now for your listening pleasure, expertly narrated by Yolanda Kettle. It was even Audible's Crime & Thriller Pick of the Month. How lovely 😊
https://adbl.co/2Rm44MI

WHAT ON EARTH AM I UP TO

I'd planned to spend March and April outlining the third Brigitte Sharp book, aka PROJECT OVERKILL. But those books rely heavily on geopolitics, not to mention international travel, and right now none of us knows what the world will look like in a year's time, or if half the airlines we currently know will even exist.

So I've put that on hold and dived into PROJECT DAMAGE CASE instead, a new book that's a little different from my usual fare, and if worst comes to worst could even be set back in the crowd-gathering days of 2018. It's going well, despite everything; almost 40,000 words in, chipping away day by day.

And then, just to give myself more work because I'm that kind of fool, I decided a global lockdown was the perfect time to write and direct a short film.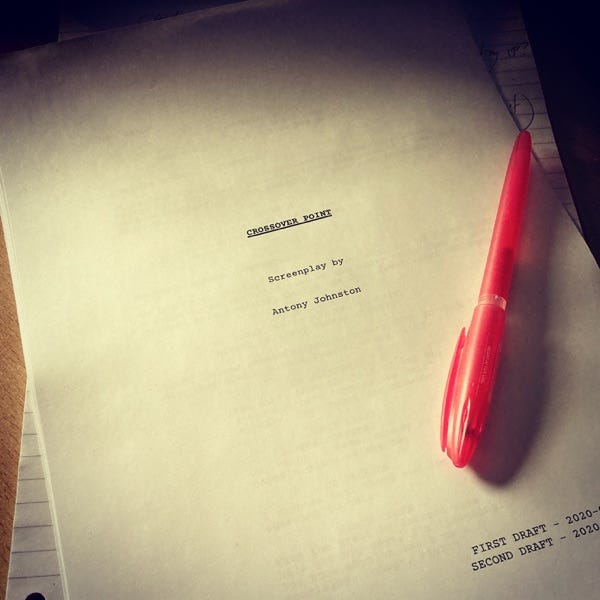 Of course, that's not quite the whole story. In fact I had the idea for CROSSOVER POINT during lockdown, and the whole thing uses the conceit of video calls, something with which we've all suddenly become unnervingly familiar. So I'm directing a couple of actor friends in the US, Moisés Chiullan and Casey McKinnon, and it'll be released for free online.

As if that wasn't enough, eighteen months ago I was in talks about a TV thing, which then went very quiet, but has now suddenly popped its head back up again in earnest. Continuing this year's theme of Motörhead song names, I'm giving it the codename PROJECT MEAN MACHINE.


ME, EVERYWHERE

One thing I certainly haven't been slacking on during lockdown is podcasts and the like.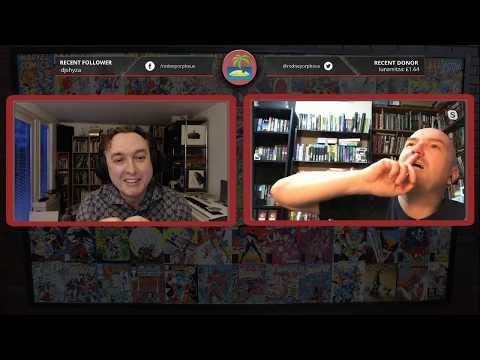 A couple of weeks ago I was a guest on Rodney Orpheus' Twitch show DESERT ISLAND NERDS. I was a fan of Rodney's band The Cassandra Complex long before he and I became friends, so this was a lot of fun:
https://www.twitch.tv/videos/589385724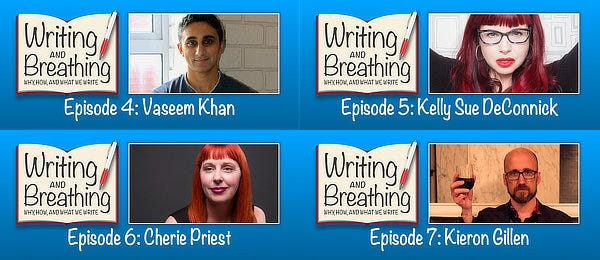 WRITING AND BREATHING continues apace. Recent episodes have featured bestselling crime writer Vaseem Khan, CAPTAIN MARVEL supremess Kelly Sue DeConnick, award-winning novelist Cherie Priest, and comics legend Kieron Gillen. Premium patrons have also been treated to two exclusive Q&A episodes with guests Dan Moren and James Swallow. There's plenty more where that came from, so tune in now:
http://writingandbreathing.com

Over on the Incomparable network, first we followed up our 1980s 'album draft' from, whoops, two years ago, with a '90s draft. The '90s was my favourite musical decade, so gird your loins for this one:
https://www.theincomparable.com/theincomparable/512/

The next season of PANTS IN THE BOOT has also kicked off, and the theme this time around is "meals". You might think that breakfast, lunch, and dinner are universal, but you would be very wrong. Hell, we spent the first episode just arguing about how many meals there are in a day, when they take place, and what they're called…!
https://www.theincomparable.com/pants/15/

And finally I was a guest on MAGNUM, PODCAST, a new show discussing favourite episodes of the 1980s noir-but-Hawaii prime time detective show. Like many other people my age, just hearing the phrase 'Ivan… did you see the sunrise this morning?' is enough to drown me in a wave of nostalgia, so naturally that's the episode I wanted to talk about.
https://www.theincomparable.com/magnum/5/
---

UNCLEAN, FEVER DREAM, ON THE HIGH SIDE:

http://instagram.com/AntonyJohnston
http://twitter.com/AntonyJohnston
http://facebook.com/AntonyJohnston

http://AntonyJohnston.com/

https://tinyletter.com/7RQ/