Hashtag-Filmmaking / New Alex Rider / The Organised Writer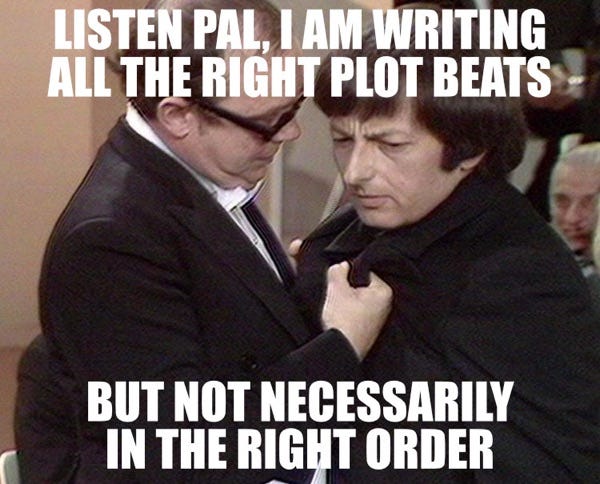 I made that for a friend a few days ago, and it's just too true not to share 😅
CROSSOVER POINT: LIVE & BEHIND-THE-SCENES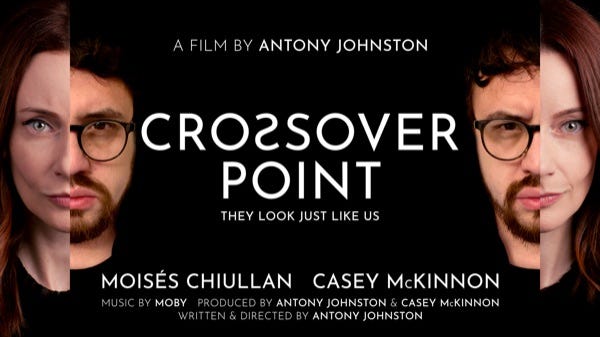 CROSSOVER POINT, the short sci-fi film I wrote and directed entirely during lockdown, launched a few weeks ago. We did a live premiere for it on YouTube, which was fun — stars Moisés Chiullan and Casey McKinnon joined in to chat with people watching along live, and reception has been fantastic. 
I even keep getting asked if there's going to be a sequel, or any more stories in this world 😂 And the honest answer is, I have no idea. It's not something I thought about while we were making the film, and right now I have a bunch of other stuff on my plate. But never say never.
You can watch CROSSOVER POINT for yourself on YouTube: bit.ly/crossoverpoint. It has Italian and Spanish subtitles, in addition to English closed captions.
I also wrote a Medium article going behind-the-scenes of the film, talking about how we made it despite all being in quarantine, the pitfalls of filming remotely (and some of the advantages, to be fair), walking through post-production, and more:
https://medium.com/@antonyjohnston/crossoverpoint-21316525f161
Finally, you can also hear myself and Casey talk about making CP on the 7th Matrix EYE ON SCI-FI podcast:
https://www.the7thmatrix.com/eosfpodcast/2020/7/19/episode-105-casey-mckinnon-and-antony-johnston-discuss-their-sci-fi-short-crossover-point
ARK ANGEL NOW ON SALE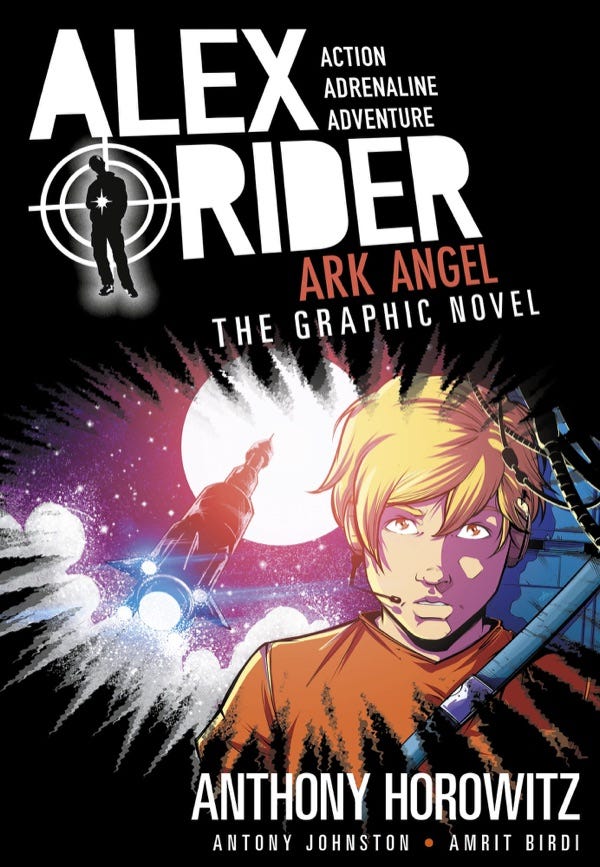 ARK ANGEL: THE GRAPHIC NOVEL, adapting the sixth book in Anthony Horowitz's Alex Rider teen spy series, was published earlier this month with art from Amrit Birdi over Emma Vieceli's layouts. AA is unlike any of Alex's previous adventures — not least because it includes a trip to space! Check it out at Walker Books' website:
https://www.walker.co.uk/Ark-Angel-The-Graphic-Novel-9781406341898.aspx
Right now I don't know if there'll be any more Alex Rider graphic novels, as ARK ANGEL is the last one for which I was contracted. But I've thoroughly enjoyed adapting Alex's escapades over the years, and want to thank Walker, and Anthony, for trusting me with him.
THE ORGANISED AUDIOBOOK NARRATOR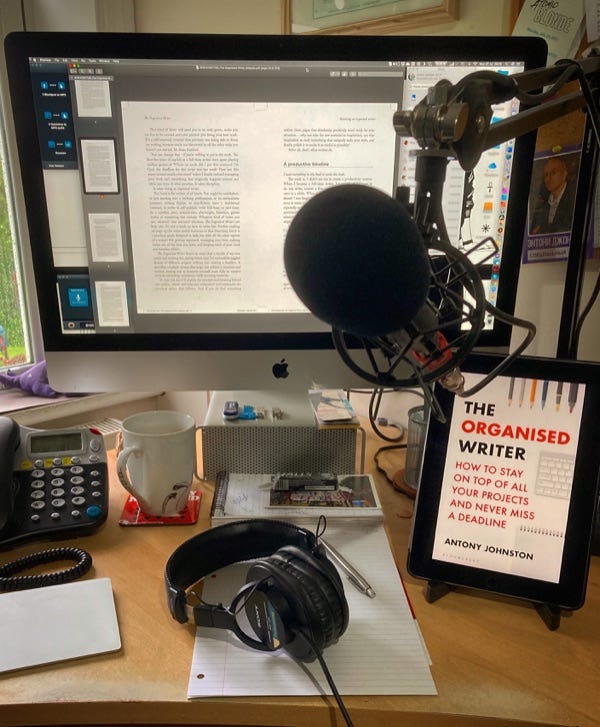 This week I've been recording the audiobook of THE ORGANISED WRITER. As is always the case when I do something like this, my respect for voice actors and professional narrators has only increased! 
I don't think I'd ever try to narrate one of my own fiction books — that requires a level of acting and voice/accent variation I don't think I'm capable of — but for a non-fiction like this, which is very much written in the conversational style of my 'voice', I wanted to do it. THE ORGANISED WRITER is a very personal book, so it felt right.
You can read more at the book's brand-spanking new promo website, organised-writer.com (yes, non-Brits, organized-writer.com will take you to the same place 😅)
WRITERS' GUILD GAME NARRATIVE PANELS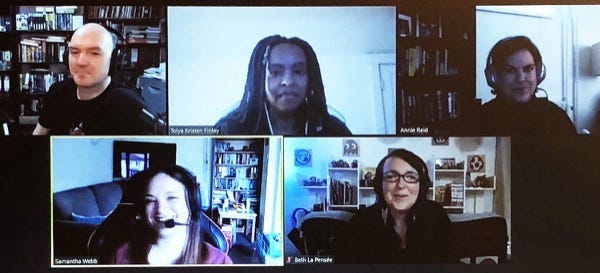 The Writers' Guild of Great Britain recently held a week-long series of online panels to talk about several aspects of writing for games — and if you missed any of them, they're now all online.
There's a full list of the panels, and who took part, at https://writersguild.org.uk/join-our-free-online-festival-of-games-writing-events/
I chaired the panel on Transmedia, looking at how we can tell stories across multiple forms of media, and how that changes our approach to narrative: 
And I was a panelist on the Worldbuilding discussion, talking about how we create and design universes for our games, and making them expansive and immersive enough to support the narrative we want players to experience: 
Finally, if you enjoy the Worldbuilding panel, I also wrote a follow-up piece answering audience questions we simply didn't have time for during the panel itself. You can read that at https://link.medium.com/YyRfvRKLv8
WRITING AND BREATHING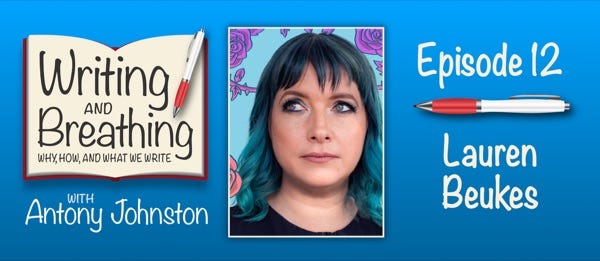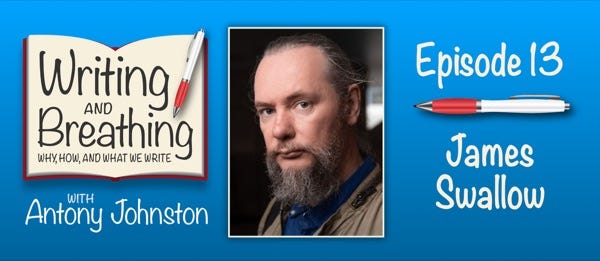 Since the last newsletter I've published two new episodes of Writing And Breathing, with Lauren Beukes and James Swallow. As seems to always be the case with this show, they couldn't be more different, yet both episodes are fascinating conversations about craft, method, and how each of them approaches their career.
http://writingandbreathing.com
AUDREY TANG: HACKER/MINISTER
Fascinating profile on Audrey Tang, Taiwan's youngest-ever government minister, and how she's shepherded a digital-democracy movement that helped the country escape the worst of the pandemic, relying entirely on mutual trust between the people and the government. 
It's kind of heartbreaking to read this and realise just how difficult it would be for such a movement to take hold in many other countries.
https://www.wired.com/story/how-taiwans-unlikely-digital-minister-hacked-the-pandemic/
SCIENTISTS FIND 'STREAM' OF STARS IN OUR GALAXY THAT APPEAR TO HAVE COME FROM SOMEWHERE ELSE
I mean, if that headline doesn't make you want to click, I don't know what else to tell you.
https://www.independent.co.uk/life-style/gadgets-and-tech/news/stars-galaxy-space-nyx-nature-stellar-streams-a9610206.html
RANDOM TREK 224: "THE CHILD"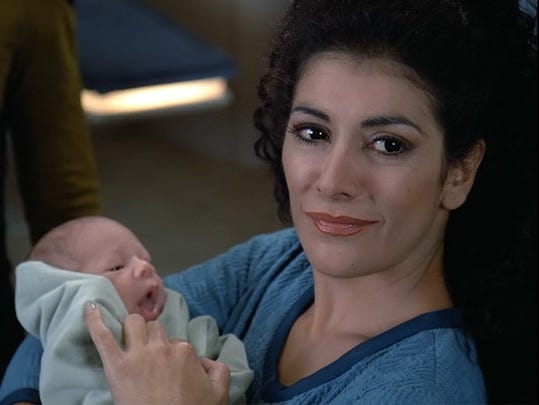 Finally, I recently had my third appearance on Scott McNulty's RANDOM TREK podcast, and what should we get to discuss this time but the Season 2 opener of THE NEXT GENERATION, in which Counselor Troi is impregnated by a space orb, Guinan makes her first appearance, Wesley Crusher is… pretty great, actually… and Dr Pulaski comes over all robot racist.
https://www.theincomparable.com/randomtrek/224/
THIS IS WHAT THE PEOPLE SAY, A NEW WAY:
http://twitter.com/AntonyJohnston
http://facebook.com/AntonyJohnston
http://instagram.com/AntonyJohnston