Discover more from Antony Johnston
News from Antony Johnston about books, writing, podcasts, technology, music, and other shiny things.
Crossover Point / Black Greeks / Danger! Meteorite!
CROSSOVER POINT PREMIERE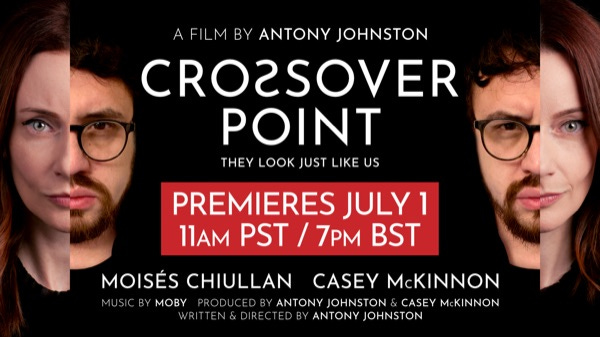 CROSSOVER POINT, the short sci-fi film I wrote and directed, premieres on YouTube July 1, at 11am PST / 7pm BST. You can set a reminder from the YouTube page.
Myself, Casey, and possibly Moisés will be there in the chat as it goes out, so join us if you can. But don't worry if you can't make the premiere time: it'll stay up online at the same URL for you to watch at your leisure.
Which is just as well, because you'll almost certainly want to go back and watch it again after you reach the end…
Remember, this whole film was conceived 🤔 written 🖋 shot 📽 edited 🎞 and completed 🥂 while all three of us were self-isolating in lockdown, thanks to the amazing power of modern tech. We think that's pretty cool, and we can't wait for you all to see it 👍
Read more at Bleeding Cool: https://bleedingcool.com/movies/atomic-blonde-creator-directed-sci-fi-film-crossover-point-in-lockdown/
ACHILLES: BLACK, WHITE, GREEK?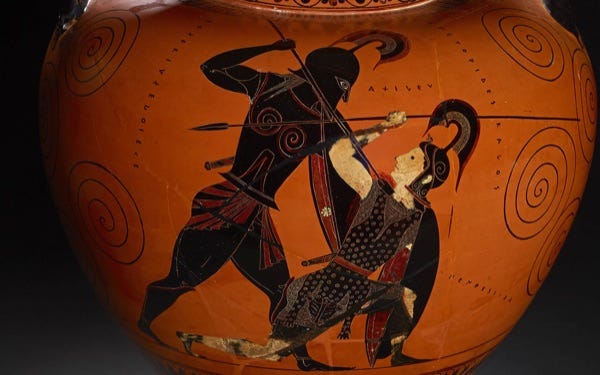 A fascinating article by Tim Whitmarsh, asking not "was Achilles black?" — because Achilles as we know of him, like King Arthur or Robin Hood, is more of a mythological figure who may or may not have been based on a real person, than a confirmed historical figure — but instead asking, "Did Homer intend Achilles to be perceived as black by his audience?"
The answer, like the question of Achilles' existence, is complex, thought-provoking, and one that would almost certainly have baffled the ancient Greeks themselves.
https://aeon.co/essays/when-homer-envisioned-achilles-did-he-see-a-black-man
STILL WRITING, STILL BREATHING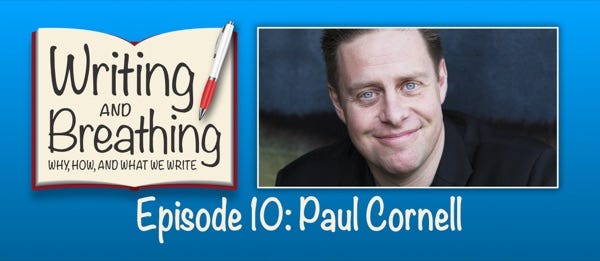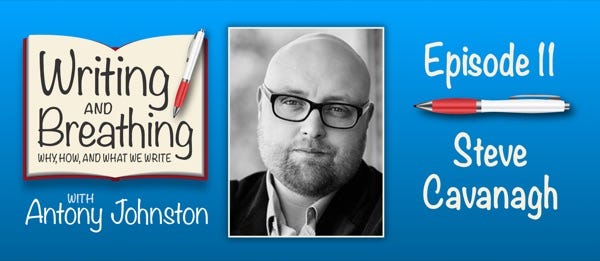 Two new episodes of W&B online since the last newsletter. First with the multitalented Paul Cornell, writer of TV, comics, novels, radio dramas, and more:
http://writingandbreathing.com/episodes/10
And then with the multi-award-winning thriller author Steve Cavanagh:
http://writingandbreathing.com/episodes/11
These episodes are a great example of what I love about making this show: they couldn't be more different in outlook, method, and practice… and yet there are also commonalities than any writer will recognise, and of course both have found great success. It really goes to show there's no monolithic One Way of doing things.
And there's even more evidence of that coming up; future guests lined up include Lauren Beukes, John Gruber, Rhianna Pratchett, James Swallow, and more.
FRIDAY NIGHT METEORITE
On a clear afternoon in Sylacauga, Alabama in 1954, Ann Hodges was napping on her couch, covered by quilts, when a softball-size hunk of black rock broke through the ceiling, bounced off a radio, and hit her in the thigh, leaving a pineapple-shaped bruise.
This turns out to be quite a sad story, but still kind of eye-popping just due to its rarity. As one expert quoted in the piece says, think how many people have existed all throughout history — and as far as we know, only one has ever actually been struck by a meteorite and survived.
https://www.nationalgeographic.com/news/2013/2/130220-russia-meteorite-ann-hodges-science-space-hit/
NERD IN THE BACKGROUND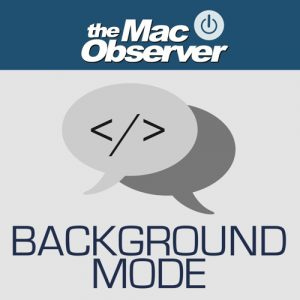 I was recently John Martarello's guest on Background Mode, a show produced by the Mac Observer, to talk about my nerdy background, using technology as a writer, and more. Many thanks to my Incomparable cohort Kelly Guimont for setting it up.
https://www.macobserver.com/podcasts/background-mode-antony-johnston/
YOU TAUGHT ME HELL NOW AND NO-ONE KNOWS IT:
http://twitter.com/AntonyJohnston
http://facebook.com/AntonyJohnston
http://instagram.com/AntonyJohnston