[7RQ] Saturday Review / The Rich Will Abandon Us All / UK Triv

---

SO IS SATURDAY ANY GOOD OR NOT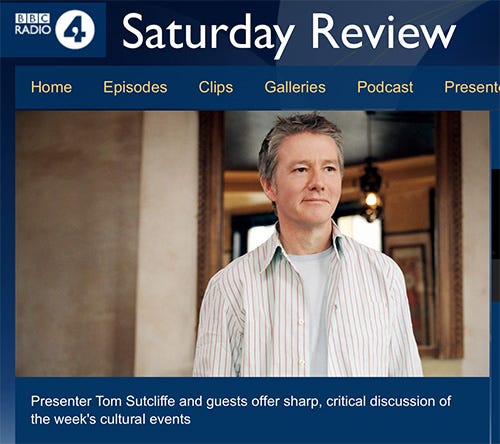 Details! I'll be appearing on this week's SATURDAY REVIEW on BBC Radio 4, alongside Patrick Gale and Sharmaine Lovegrove, to discuss the award-nominated Icelandic film UNDER THE TREE; the new performance of Brian Friel's play ARISTOCRATS at the Donmar; Michael Hughes' second book, COUNTRY; two TV shows from the BBC's Big British Asian Summer season; and Nick Drnaso's Booker-nominated graphic novel SABRINA.

Yes, it's a lot (!) but it'll be good fun, and I'm very much looking forward to it. Tune in to Radio 4 at 7.15pm this Saturday August 11 — or you can always catch up on the BBC iPlayer, of course.
https://www.bbc.co.uk/programmes/b006qh6g
Sharmaine: https://twitter.com/SharLovegrove
Patrick: https://twitter.com/PNovelistGale

BOOK 'EM, DRNASO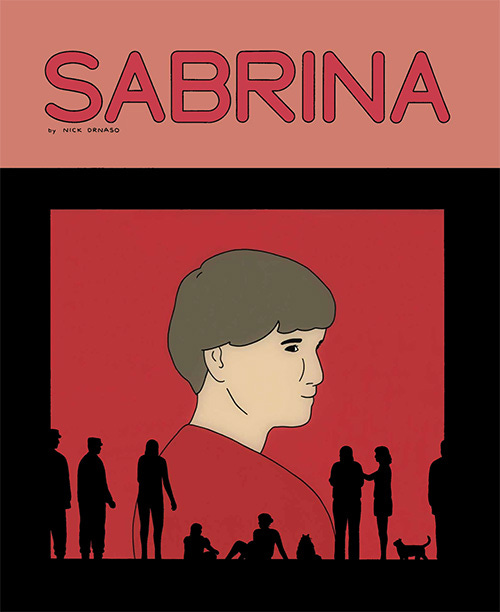 Let me just highlight that last one for a moment; Nick Drnaso's graphic novel SABRINA is the first ever GN to make the Booker longlist. That's an extraordinary achievement. Even if it doesn't make the shortlist, it's a breakthrough that increases the likelihood of more GNs being listed in the future. The day a GN wins the prize, whether it's SABRINA itself or another book yet to come, we'll have Drnaso to thank.
https://slate.com/culture/2018/07/nick-drnasos-sabrina-on-man-booker-longlist.html
https://www.drawnandquarterly.com/sabrina

24 PANELS

As mentioned previously, I was invited to work with artist Robin Hoelzemann to contribute a piece to the 24 PANELS anthology, benefiting organisations that help survivors of the Grenfell Tower fire with PTSD and trauma. We also asked colourist Pippa Mather to join us, and the completed piece, called PEOPLE FIRST, was turned in last week. I'm not sure exactly when the book will be published, but I gather it'll be fairly soon. More when I know it.
https://24panelsblog.wordpress.com
Robin: https://twitter.com/whatrobindoes
Pippa: https://twitter.com/colormepip

HOW THE OTHER MUCH-LESS-THAN-HALF PREPARES

Douglas Rushkoff's piece on CNBC, "Survival of the richest: The wealthy are plotting to leave us behind" is a pretty depressing, but nevertheless essential, read.
"They were not interested in how to avoid a calamity; they're convinced we are too far gone. For all their wealth and power, they don't believe they can affect the future. They are simply accepting the darkest of all scenarios and then bringing whatever money and technology they can employ to insulate themselves."
https://www.cnbc.com/2018/07/11/survival-of-the-richest-the-wealthy-are-plotting-to-leave-us-behind.html
UK TRIV, TAKE 4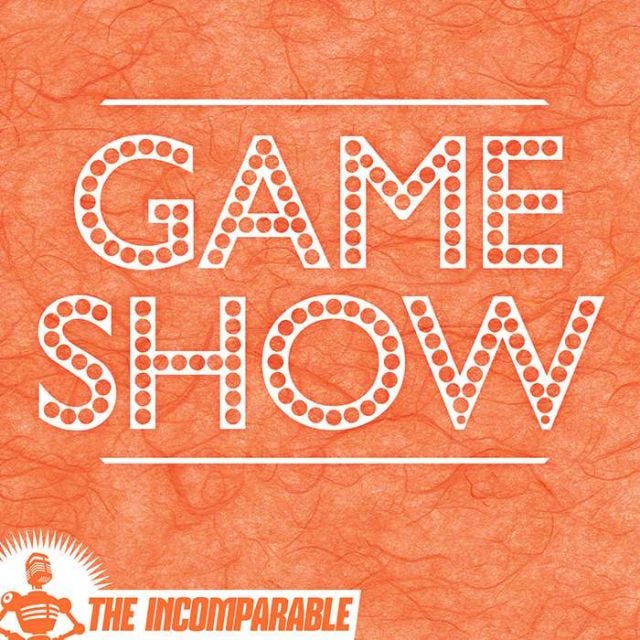 The "UK Triv" episodes of The Incomparable's GAME SHOW that I host, wherein I make North Americans play a UK 1980s-nostalgia edition of Trivial Pursuit, are lots of fun and quite popular. Sadly, we've exhausted the questions in that edition… but fear not, because I also happen to have the UK version of the 20th anniversary edition — which is itself now almost 20 years old! So the hilarity continues. Listen for yourself:
https://www.theincomparable.com/gameshow/91
---

FASHION IS DANGER:

http://instagram.com/antonyjohnston
http://twitter.com/antonyjohnston
http://facebook.com/antonyjohnston

http://antonyjohnston.com/contact

https://tinyletter.com/7RQ/archive