Discover more from Antony Johnston
News from Antony Johnston about books, writing, podcasts, technology, music, and other shiny things.
[7RQ] Proofs & Scripts / Cops in Space / Dark Crystals

---

STILL WATERS

How are you? I'm well. The last month has been… interesting, to say the least, with a suddenly very quiet house, a bit of a health scare (turned out fine, don't worry), and some work upheaval. As ever, the most frustrating part is how much of it I can't yet share with you, but here's a couple of things I CAN tell you about: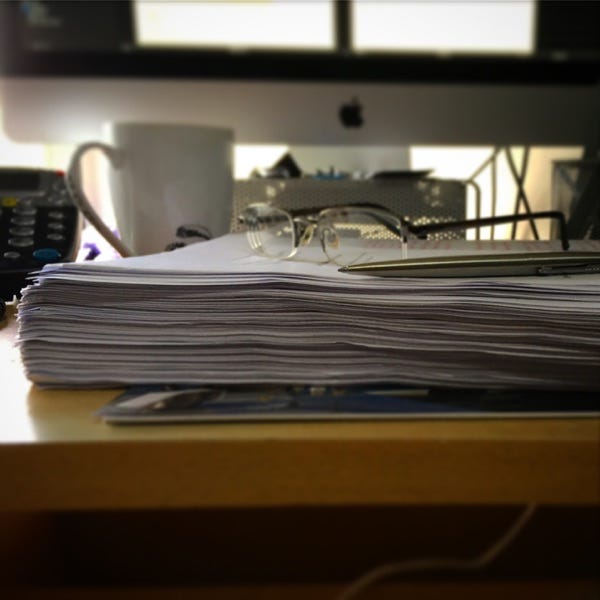 That's the proof manuscript of THE ORGANISED WRITER, complete with old-school red-pen markup from the book's editor. I haven't proofed anything on actual paper for almost fifteen years, so this is quite exciting in a nostalgic kind of way. Of course, as I work my way through the ms I'm still typing my own notes into the Scrivener TOW project. I'm not an animal.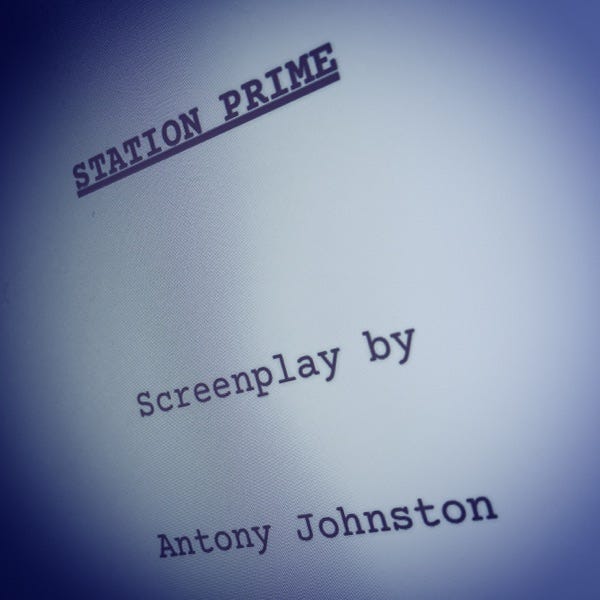 Meanwhile, revisions to "Project Clipboard" were much faster and less traumatic than I expected, so now it's officially a screenplay called STATION PRIME, based on my story WATCHING THE FOOTBALL.
How do you stop a mad President starting a nuclear war? Pretend he did, then lock him in a bunker. That's what the voice on the radio claims, and now the bunker's last survivor must decide if it's true, or if the enemy is trying to drive him insane…
I'm terrible at loglines, but there it is. The script's doing the rounds over in LA as we speak, so watch this (enclosed, claustrophobic, paranoid) space, as they say.


SHE BOTNETTED ME WITH SCIENCE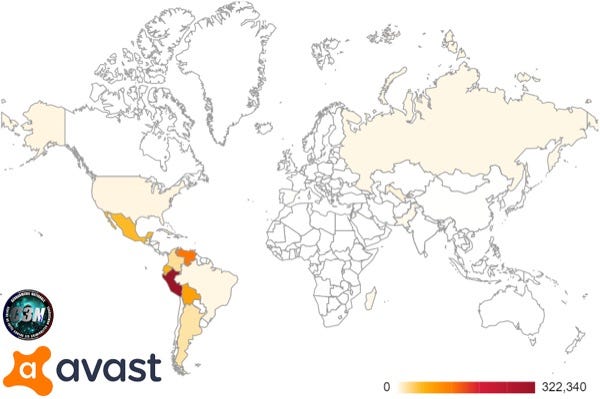 So much for art imitating life; back to the rather more familiar territory of life imitating art, and this one has shades of both THE EXPHORIA CODE and its upcoming sequel THE TEMPUS PROJECT (but I won't spoil how, of course), with French police hijacking a botnet to kill malware.

That headline is slightly misleading, though; while the Gendarmerie authorised the operation, it was actually brought to them and carried out by Czech security firm Avast. An ingenious "fight fire with fire" hack, or in this case "send a botnet to kill a botnet".
https://techcrunch.com/2019/09/01/police-botnet-takedown-infections/
https://decoded.avast.io/janvojtesek/putting-an-end-to-retadup-a-malicious-worm-that-infected-hundreds-of-thousands/

COPS! IN! SPAAAAAAAAACE

Talking of cops, you may have recently seen reports of the "first crime in space", as NASA investigates possible wrongdoing by an astronaut on the International Space Station.

The alleged crime in question is improperly accessing someone's online bank account — hardly the stuff of gripping sci-fi thrillers — but nevertheless, it's a significant moment and one that had journalists running for their "life is stranger than these 13 works of fiction and #5 will shock you" listicles.

So far, so normal — but I have to say, I certainly wasn't expecting to see THE FUSE referenced in THE HINDU, an Indian newspaper read by more than 10 million people…! I guess someone there is a fan 😲👩‍🚀
https://www.thehindu.com/entertainment/movies/space-crime-in-pop-culture-detective-stories-in-the-cosmos/article29309157.ece https://www.theverge.com/2019/8/27/20833761/nasa-iss-international-space-station-alleged-crime-anne-mcclain-jurisdicition-framework

ROCKETCOMRADE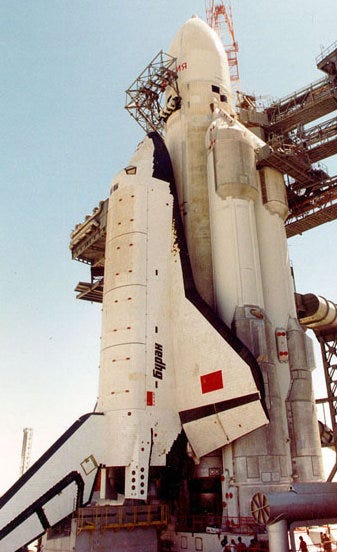 Still in space, this Twitter thread is something else; a recounting of the USSR's abandoned "Energia/Buran" space shuttle effort, their attempt (and near-success) to rival NASA's program. Absolutely fascinating stuff.
https://twitter.com/ClosertoSpace/status/1167597380767756288

Finally, let's finish with a couple of podcasts:

THE INCOMPARABLE: "THE DARK CRYSTAL"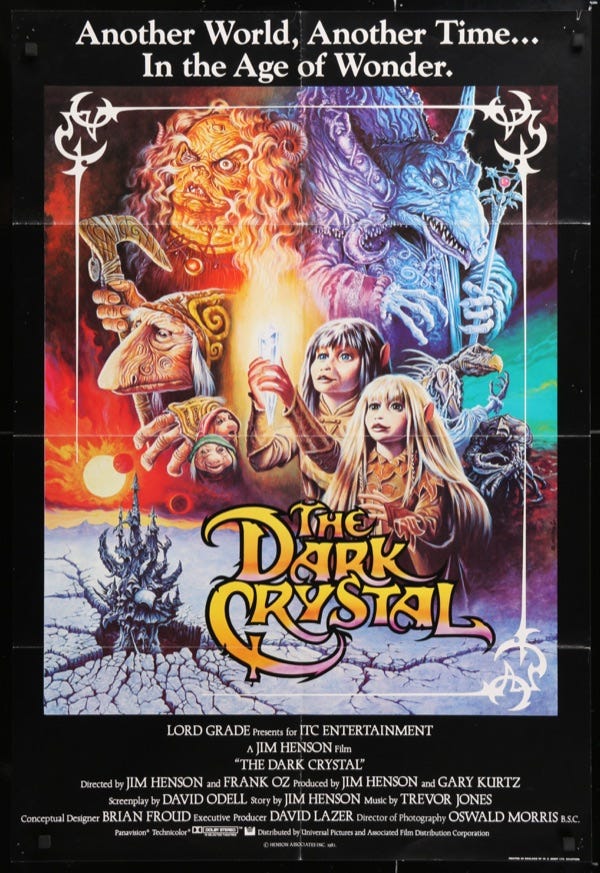 ​
I've been a fan of the 1982 fantasy film THE DARK CRYSTAL since I first saw it as a child on its initial release, with regular re-watches over the years. At one point, fresh off the launch of our series WASTELAND, Chris Mitten and I were even in the running to make a comic spin-off together. Alas, it never came to pass, but I've enjoyed some of the related material over the years — including the new Netflix prequel series THE DARK CRYSTAL: AGE OF RESISTANCE. To coincide with that show's release, The Incomparable recorded a show about the original film. Amazingly, show host Jason Snell had somehow never seen the movie. Yes, we were all boggled, too. It's a great episode.
https://www.theincomparable.com/theincomparable/481/

THRASH IT OUT: AC/DC'S "HIGHWAY TO HELL"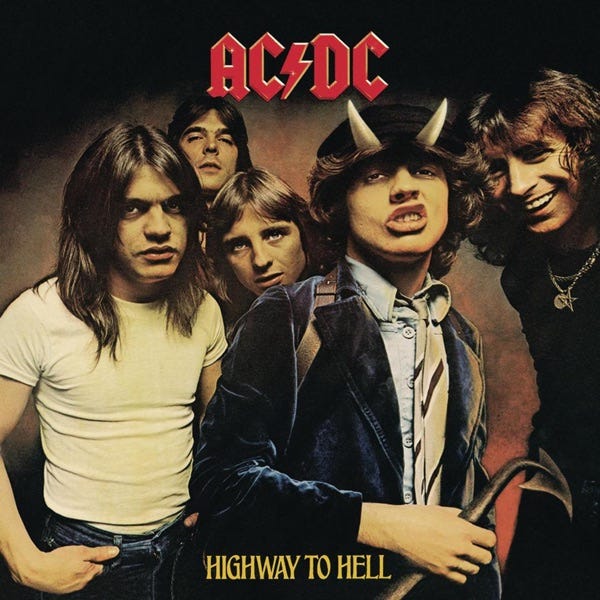 Finally, to close out Brian LeTendre's "Respect your elders" theme for this volume of TiO, we take a listen to the last AC/DC album of the Bon Scott era — the stone-cold classic HIGHWAY TO HELL.
https://thrashitoutpodcast.com/episodes/4-15

---

THEY SEEM TO HATE YOU BECAUSE YOU'RE THERE:

http://instagram.com/antonyjohnston
http://twitter.com/antonyjohnston
http://facebook.com/antonyjohnston

http://antonyjohnston.com/contact

https://tinyletter.com/7RQ/