Discover more from Antony Johnston
News from Antony Johnston about books, writing, podcasts, technology, music, and other shiny things.
[7RQ] New Brigitte Sharp novel / AI doom / Pattern Recognition

---

WELCOME.

So this week's big news is that the second Brigitte Sharp novel, THE TEMPUS PROJECT, has been announced.

It's a sequel to THE EXPHORIA CODE, picking up a few months after that book, and it sees Bridge facing off against a mysterious hacker known only as 'Tempus', who targets politicians and government officials with impunity. Bridge is drawn into a dark-web world of ransomware, cryptocurrencies, Russian hacking, and even an African rebel militia.

THE TEMPUS PROJECT will be published by Lightning Books (the same publisher as EXPHORIA) and released somewhere around this time next year.

NOTE TO AMERICAN READERS: We hope to have something to announce re a US/CAN edition of both books at some point, but not yet. Hold tight.
https://www.thebookseller.com/news/lightning-scoops-cyber-thriller-sequel-965076

KALASHNIKOV DRONES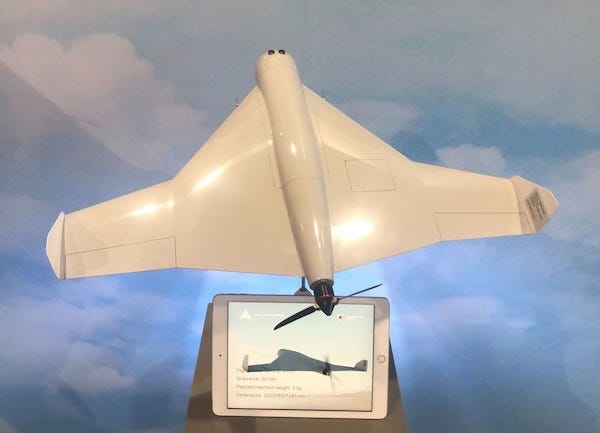 Keeping with the EXPHORIA CODE theme of easily-available drones, it seems Kalashnikov — you know, the company that democratised the assault rifle with models that were "good enough" and certainly cheap enough — have decided to get into the UAV business. One could argue they're a little late to the game, but that branding carries a lot of weight (unlike the drones, ho ho).
https://www.washingtonpost.com/world/2019/02/23/kalashnikov-assault-rifle-changed-world-now-theres-kalashnikov-kamikaze-drone/

MEANWHILE, IN THE TERRIFYING WORLD OF AI

Never mind Momo hoaxes, here's the real scary stuff:

FAKE TEXT

We hear a lot about "the algorithm" these days, mostly in stories about how YouTube's is awful and will do things like take you from legit videos about medicine to crackpot anti-vaxxer nonsense within two clicks.

Well, here's another area where it could be horrible: "generative text", where articles are written by AI rather than humans. AI researchers have been working at this for years, and historically it's been poor quality; easy to pick out from the real thing. But as with all technological progress, relying on it "never being good enough" is a fool's game. It was less than 40 years ago that we had to make do with HORACE GOES SKIING on a 14" CRT television; now we play photorealistic 3-D games in real time on 80" screens thinner than a filofax (kids, ask your parents).

So now imagine convincing text, indistinguishable from that written by a human, but generated by an AI to satisfy what "the algorithm" thinks you want to read next.

If nothing else, this will surely accelerate what old netheads used to call "the reputation economy." We're already there in one sense — what are social media 'influencers' if not people trading on the validity of their reputation? — but with generative text like this, together with the lip-sync video tech we first saw a couple of years ago, and AI-generated voice-imitation software for which I will eat my hat it it isn't being worked on as we speak, belief in the veracity of your sources could eclipse everything. Welcome to the golden age of post-truth: who do you really trust, after all?
https://www.theguardian.com/technology/2019/feb/14/elon-musk-backed-ai-writes-convincing-news-fiction

MORE FAKE PEOPLE




And while we're on the subject, those generative adversarial networks are at it again:
https://thispersondoesnotexist.com

THE GREATEST COVER VERSION EVER?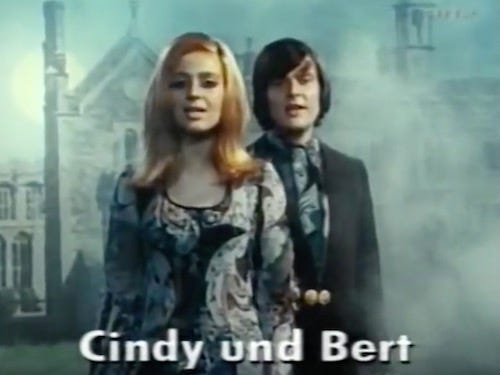 PARANOID by Black Sabbath is the greatest heavy metal song of all time, and therefore the greatest song of all time, and I will fight you.

It stands to reason, therefore, that covers of PARANOID would also be some of the greatest covers of all time, and — hey! — turns out that's true as well. Type O Negative's quarter-speed, 7-and-a-half-minute, hey-let's-throw-in-iron-man-while-we're-about-it version is the sublime pinnacle. But a few years back, I discovered a serious contender for that crown, and I don't think I've posted it here in the newsletter yet. If I have, and I'm losing my mind… well, screw it.

Behold! German '70s Wunderkinder, Cindy und Bert, and their batshit insane cover version of PARANOID, retitled DER HUND VON BASKERVILLE. Look for the vampiric slide-move at 1.20.
https://www.youtube.com/watch?v=kzEERTcaknw

RECOGNISING PATTERNS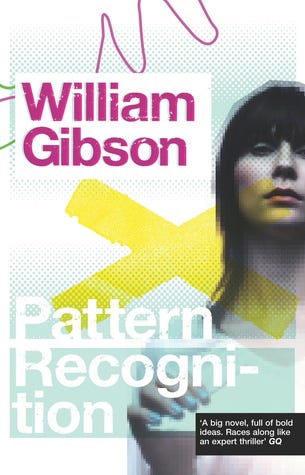 I was on The Incomparable last week to talk about PATTERN RECOGNITION, my favourite William Gibson novel, and that most remarkable thing; a non-SF book that still somehow feels like it's set in the future. It's a great listen, especially thanks to Lisa Schmeiser's insightful reading, and my own squirming embarrassment when I realised just how much I'd ripped PR off in THE EXPHORIA CODE. Uh, sorry, Bill.
https://www.theincomparable.com/theincomparable/446/

---

I WISH I COULD, BUT IT'S TOO LATE:

http://instagram.com/antonyjohnston
http://twitter.com/antonyjohnston
http://facebook.com/antonyjohnston

http://antonyjohnston.com/contact

https://tinyletter.com/7RQ/