Discover more from Antony Johnston
News from Antony Johnston about books, writing, podcasts, technology, music, and other shiny things.
[7RQ] Game writers / Slow tech / Hair metal

---

Yikes! Been a while. That post-Eurovision comedown was harder than expected 😅 But also, I've been doing things like this small gathering of game writers in London last week: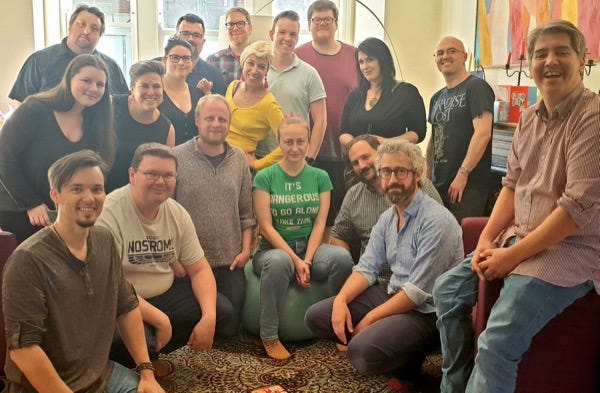 Because we're often not very visible, even the enthusiasts among you may not recognise most of the people in that picture. Hell, I didn't recognise a quarter of them before I turned up at the event, and I've been in this racket for thirteen years.

So see if you can spot the people who wrote TOMB RAIDER, BANNER SAGA, PRINCE OF PERSIA, THE DIVISION, SUNLESS SKIES, DESTINY, HEAVEN'S VAULT, NO MAN'S SKY, ALIEN: BLACKOUT, DEAD RISING, BLOOD AND TRUTH, NIGHTHAWKS, THE SWORDS OF DITTO, BRINK, and more. They're all in there somewhere!


SLOW BAKE

The wheels of publishing grind ever slow, so there are things happening I still can't tell you about — plus ça change, etc — but I've just signed a contract, and I'm assured there'll be news soon. Suffice to say 2020 will see at least two new books from me, which is exciting. Meanwhile there's a new screenplay, codename PROJECT CLIPBOARD, in the offing; game PROJECT GOJIRA is in a quiet period right now, but I expect it to explode again soon enough; and TV thing PROJECT MOONLIGHT just took an interesting turn.

(Now I understand why spy agencies use random-word generators for their mission codenames. Coming up with these fake project names is harder than you think)


CRISWELL PREDICTS

Speaking of spy agencies, one of those 2020 books will of course be THE TEMPUS PROJECT, and as is so often the case for thriller writers, what's terrible for the world is good for me.

When I started THE EXPHORIA CODE in early 2016, I honestly thought the book would either be overtaken by real-world developments in drone technology that rendered the story quaint; or nobody would care about drones any more anyway. Then it was published, and over the next year we saw at least two occurrences of terrorists using consumer-grade drones in attempted attacks, plus the Gatwick airport panic.

THE TEMPUS PROJECT focuses on different technologies, and to be honest, once again when I started — in mid-2018, this time — I worried that real-world events might have left me behind. You see, some of the tech issues in the book revolve around the strange infatuation with cryptocurrency…
https://www.reuters.com/article/us-facebook-crypto-idUSKCN1TJ0TN
…And internet-enabled home monitors being hacked to spy on people…
https://thewirecutter.com/blog/used-nest-cams-can-let-people-spy-on-you/
…And Russia backing the rebel militia of a small African country in order to piss off the West.
https://www.theguardian.com/world/2019/jun/11/leaked-documents-reveal-russian-effort-to-exert-influence-in-africa
😬 Sometimes it seems tech moves really fast and simultaneously really slow. Maybe I should stop worrying.


TAKE HIGHLAND, TOO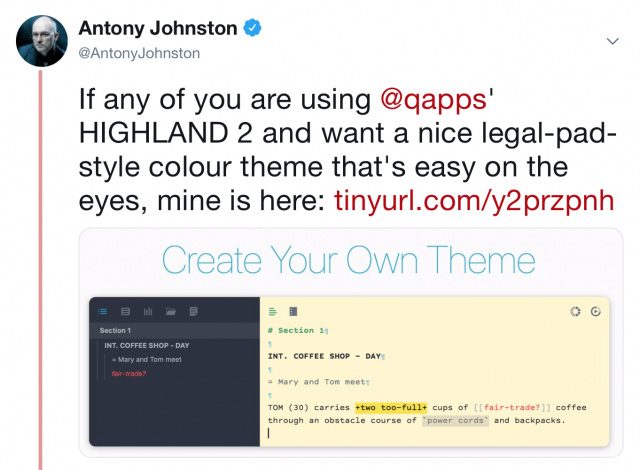 One for the writers: if you use Highland 2, the nifty screenwriting app from John August's company Quote-Unquote Apps, the latest version allows you to create your own colour schemes. It sounds like a trivial thing, but I've had Scrivener set to my own colour scheme for years, and it really helps make things easy on the eye, which is important when you spend most of the day staring at your screen.

(I still draft everything — eeeeverything — in Scrivener, but previously for scripts I exported to Final Draft to sort out final formatting. Now I use Highland, and my goodness, I can't tell you how much better it is.)

Anyway, the app also allows you to share your Highland colour schemes with others. So here's mine, a kind of vellum/legal-pad style that I find helps avoid eye strain.
http://tinyurl.com/y2przpnh https://twitter.com/AntonyJohnston/status/1141841680200585217

PROGRESS?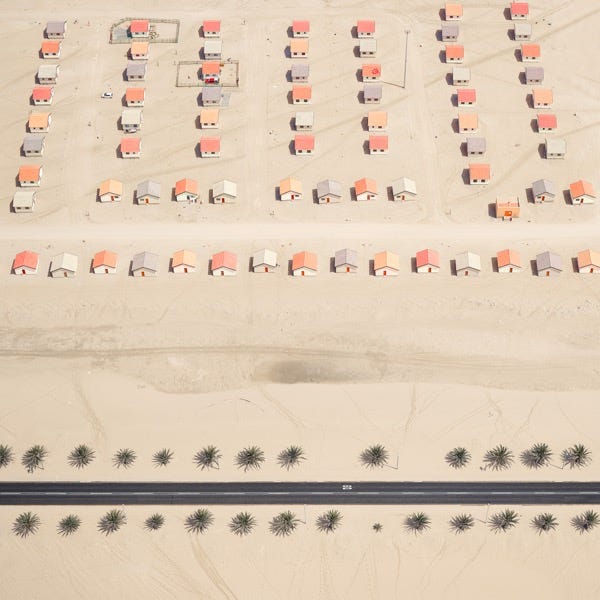 Australian photographer Leah Kennedy's new series on "the contrasts between human marks and the natural environment, and the sometimes surreal landscapes that emerge as a result." Beautiful images.
https://www.leahkennedyphotography.com.au/progress/

SLAYING KATRINA



I can't let you go without linking to this amazing mashup of WALKING ON SUNSHINE / CHEMICAL WARFARE, complete with a "guest" solo by Joe Satriani 🤘🤪
https://www.youtube.com/watch?v=7MrMfoHejiw

PODCASTS

THRASH IT OUT: DOKKEN'S "UNDER LOCK AND KEY"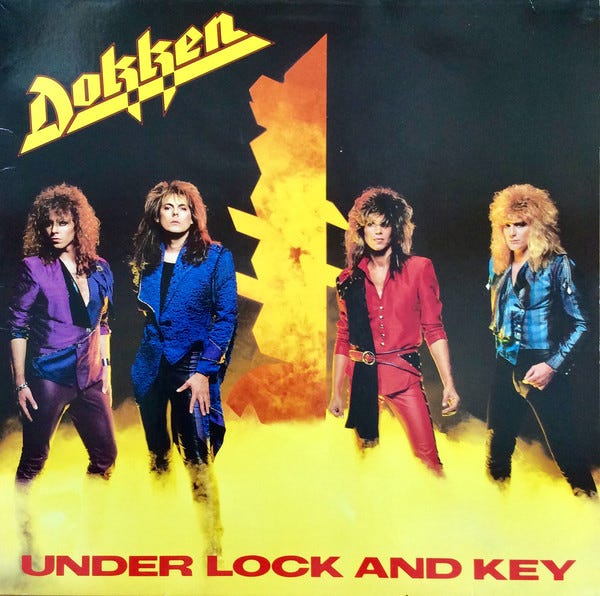 Brian LeTendre introduces me to the, erm, "delights" of '80s hair metal gods Dokken. My reaction will surprise you! Or not. But it might!
https://thrashitoutpodcast.com/episodes/4-12

RANDOM TREK #205: "MIRI" (TOS)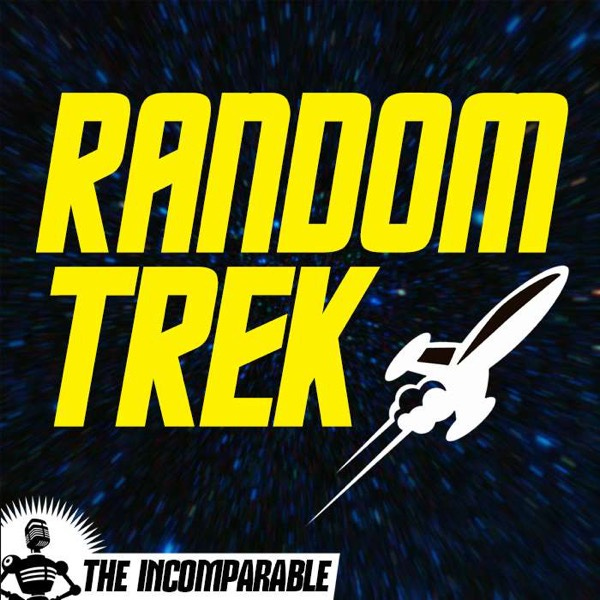 Random Trek is a long-running show on The Incomparable network where Trek uberfan Scott McNulty invites a guest to discuss an episode selected randomly from all the various series of STAR TREK there have been on TV in the past fifty years. It's a lot of fun — assuming you like Trek, obviously — and I last appeared four years ago (!) to talk about a DS9 episode that baffled the heck out of me.

This time I was on firmer ground, with the original series… except it was an episode not normally shown in the UK, so I was still a little baffled. Plus ça change, indeed.
https://www.theincomparable.com/randomtrek/205/ And that old DS9 ep: https://www.theincomparable.com/randomtrek/50/

---

I WALK AMONG THE BUILDINGS IN THE CITY:

http://instagram.com/antonyjohnston
http://twitter.com/antonyjohnston
http://facebook.com/antonyjohnston

http://antonyjohnston.com/contact

https://tinyletter.com/7RQ/