Discover more from Antony Johnston
News from Antony Johnston about books, writing, podcasts, technology, music, and other shiny things.
[7RQ] Crime Reading Month / Writers' & Artists' Yearbook / TL;DR!

---

MES AMIS

After the brouhaha last time over Lit vs Sf, Steve Burnett reminded me of Kingsley Amis' wonderful verse:
"SF's no good!"
They bellow 'til we're deaf
"But this looks good…"
"Well then it's not SF!"
NATIONAL CRIME READING MONTH: WIGAN & LEIGH LIBRARIES




May is National Crime Reading Month, and I'm doing my part with two local library appearances, at Wigan and Leigh, both on May 20. Tickets available from the venues:

Wigan Library: May 20, 3pm — Talk & signing https://www.wigan.gov.uk/Resident/Libraries/Wigan-Library.aspx
Leigh Library: May 20, 6.30pm — Panel & signing with CJ Harter and David Beckler https://www.wigan.gov.uk/Resident/Libraries/Leigh-Library.aspx

LOVELY BETA, BETA MADE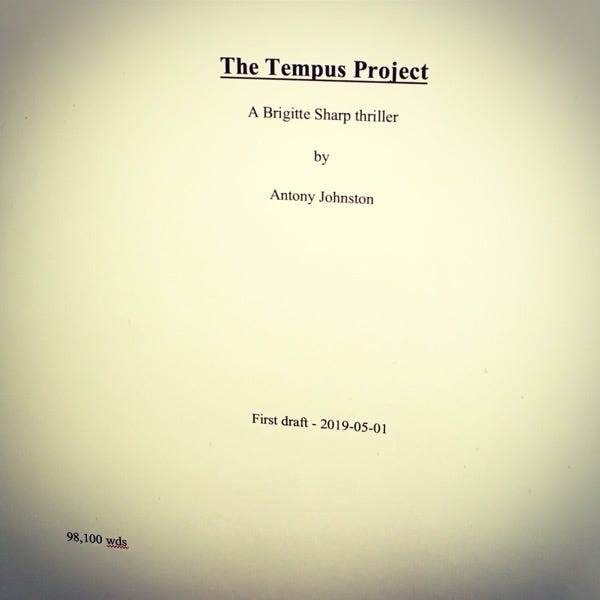 In a previous newsletter I talked about beta readers, in the context of my next novel THE TEMPUS PROJECT. Well, that part of the process is now over, and as a demonstration of its importance, take a look at the word count above and bear in mind the beta draft was almost 108,000 words. That's a lot of cutting.

Anyway, first draft done and turned in to my agent. It'll be on sale spring 2020, but there's a whole raft of editing and proofing to get through before then, of course.


ANYONE FOR TENNIS?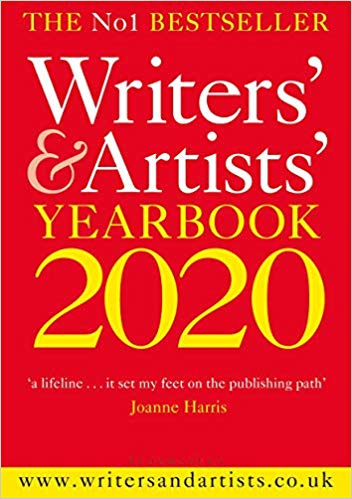 The WRITERS' & ARTISTS' YEARBOOK 2020 from Bloomsbury goes on sale in July, including a section by me on breaking into the comics industry as a writer. This was "Project Tennis" which I mentioned previously; as I said at the time, the WAYB is kind of a niche thing, and not exactly something your average person picks up. But within the creative community it's pretty huge.

Ignore the "Creating Graphic Novels" title in the listing; that was the original commission, but we quickly changed tack to something a bit more nuts-and-bolts. I've attempted to walk a careful line between encouraging optimism and tough-love realism, and believe me, it's a thin one.
https://www.amazon.co.uk/dp/1472947517/

https://www.writersandartists.co.uk

OH BLIMEY BIG CIPHER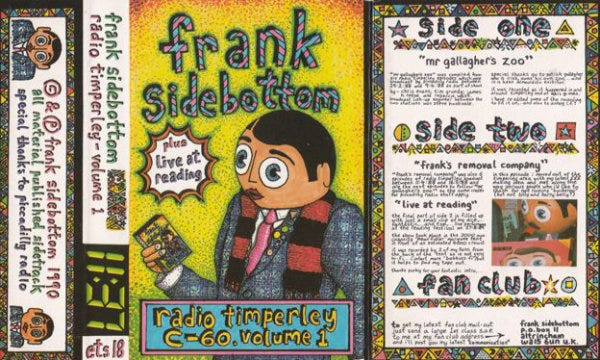 Not your average spy story, but a delightful one for those who remember Frank Sidebottom, the surreal comedy performer who sadly died in 2010. Turns out the intricate border patterns he drew around his newsletters, albums, tapes, and the like were a bizarre dada-esque code that's only now been cracked — by GCHQ staff no less.
https://www.bbc.co.uk/news/entertainment-arts-47907370
TL;DR EPISODE 1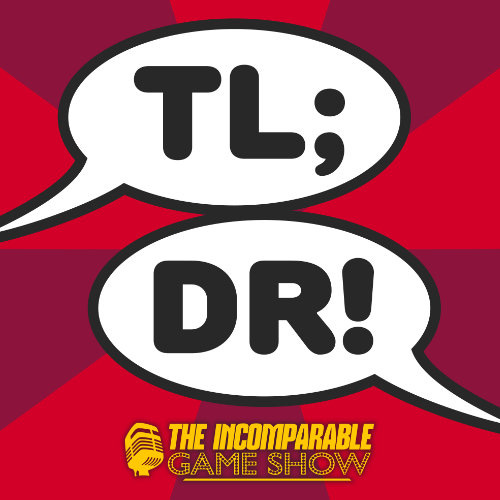 After its pilot episode got the thumbs-up — and following some rules tweaks here and there in response to feedback — here's the first 'proper' episode of TL;DR, my new game show of hasty summaries and reckless connections. Threatening to lose the plot at any moment are Aleen Simms, Tony Sindelar, Kelly Guimont, and Brian Hamilton.
https://www.theincomparable.com/gameshow/109/
---

A VERY VERY LOT OF LINKS:

http://instagram.com/antonyjohnston
http://twitter.com/antonyjohnston
http://facebook.com/antonyjohnston

http://antonyjohnston.com/contact

https://tinyletter.com/7RQ/