Discover more from Antony Johnston
News from Antony Johnston about books, writing, podcasts, technology, music, and other shiny things.
[7RQ] 24 Panels / The TV Watching / Inconceivable!

---

WELL RESTED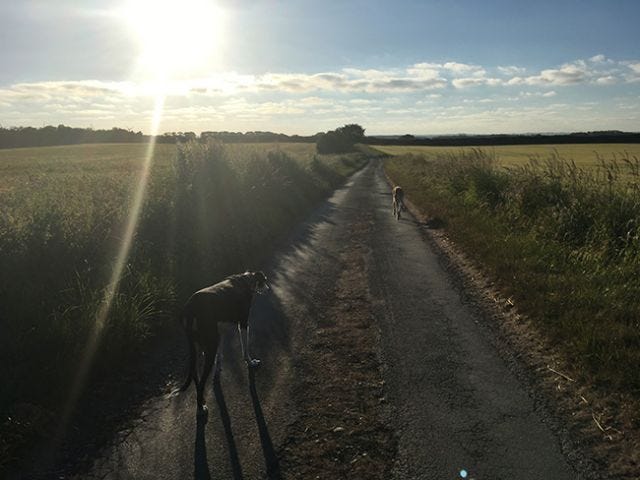 I spent most of last week in a cottage by the sea, doing nothing but reading books, walking my dogs, and drinking wine. Simple man, simple needs.


24 PANELS




24 PANELS is a charity comic anthology to benefit trauma relief organisations working closely with the survivors of last year's Grenfell Tower tragedy. It's being organised by the same people who put together the 24 STORIES prose anthology and edited by Kieron Gillen. I've been asked to contribute a piece, on which I'll be collaborating with Robin Hoelzemann. More news soon.
https://twitter.com/twenty4panels
https://en.wikipedia.org/wiki/Grenfell_Tower_fire
https://twitter.com/WhatRobinDoes

WATCHING US, WATCHING YOU

In this week's Horrifying Consequences of Late-Stage Capitalism Run Amok, it turns out buried in your 'smart TV' T&Cs is a clause giving the manufacturer permission to track everything you watch and sell that data on. Because of course.

What this makes me wonder is, how long before we start getting narrow-targeted ads beamed to your TV and/or box? We already have localised commercials according to region; imagine the feeding frenzy if advertisers are given access to Facebook-like levels of tracking. Combine your viewing habits with a smart cylinder listening to your conversations, and soon a dinnertime chat about needing a new carpet could become 24/7 flooring ads every time you turn on the TV.

And if tech companies can use your smart TV to enable something like narrowcast targeted ads, it seems only natural to assume hackers would figure out a way to sell you ad-blocking tools for them.

"We're sorry, we've detected you're running software that prevents us displaying commercials. Please disable your blocker to keep watching The Good Place."
https://www.nytimes.com/2018/07/05/business/media/tv-viewer-tracking.html

DATA NEVER SLEEPS

Speaking of data, let this blow your mind: a bunch of infographics illustrating how much data we use, and generate, every minute of our lives. 🤯
https://www.entrepreneur.com/article/314672

BABOUSHKA: FRAMED!

CODENAME BABOUSHKA readers may recall the poor CIA officer whose death kicks off GHOST STATION ZERO, the most recent miniseries. What you probably don't recall is his name; but there's one man who does, because the officer was in fact cheekily named for an old friend, tech wizard Geoff Barrall. (You may not know Geoff's name, but you may know some of his products, like, oh, Drobo and Transporter…)

Like all the best people, Geoff is an old comics nerd, and I knew he'd get a kick out of having a character named after him. What I didn't know was that his wife would take it a step further and get his 'appearance' framed as a gift: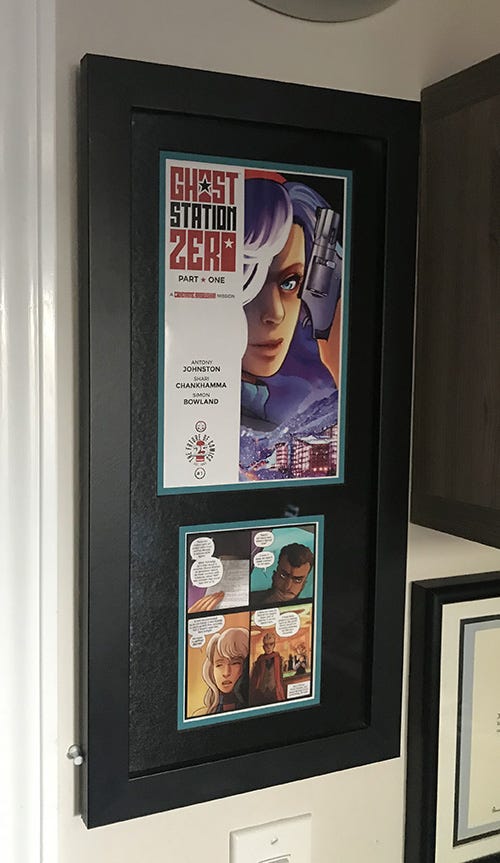 http://antonyjohnston.com/work/codenamebaboushka/
https://twitter.com/GeoffBarrall


INCONCEIVABLE!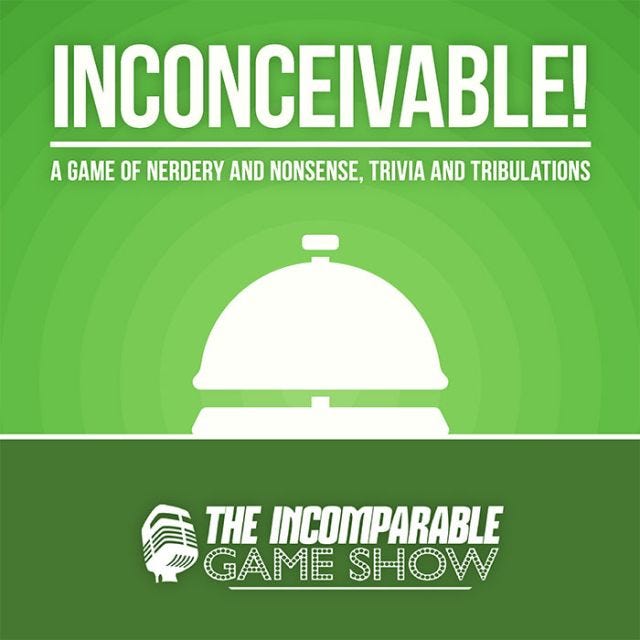 It took a while, but I finally managed to sneak my way back onto the panel of Inconceivable!, a regular game show on the Incomparable network. It's quite probably the best episode of the show I've ever been on — maddening, hilarious, and tense all at once. Plus, in a stroke of SEO genius, you won't believe how it ends!
https://www.theincomparable.com/gameshow/90/

RECENTLY READ: 'WHEN GRAVITY FAILS'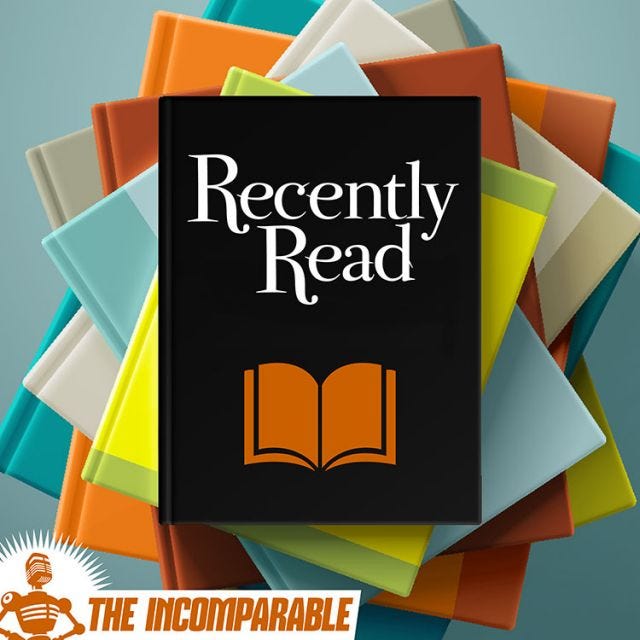 I also contributed to a new show on the network, Recently Read — a podcast in which one of the network's panelists briefly talks about a book they, um, recently read. For ep #3 I recounted my re-read of George Alec Effinger's overlooked cyberpunk classic WHEN GRAVITY FAILS. It's a quick listen, and was fun to do; expect to hear more from me on this one.
https://www.theincomparable.com/recentlyread/3/

LESS '80S, MORE TRIVIAL

Back on Game Show territory, I also recently hosted the fourth edition of "UK Trivial Pursuit" for the Incomparable Game Show, wherein I make North Americans play an old UK edition of Triv, with amusing consequences. Having exhausted the 1980s nostalgia set, we moved on to the UK edition of the 20th anniversary edition — which is itself now almost 20 years old. Not sure when that'll go live, but it was a fun episode to record.

---

I CAN'T GO BACK TO SAVOURY NOW:

http://instagram.com/antonyjohnston
http://twitter.com/antonyjohnston
http://facebook.com/antonyjohnston

http://antonyjohnston.com/contact

https://tinyletter.com/7RQ/archive